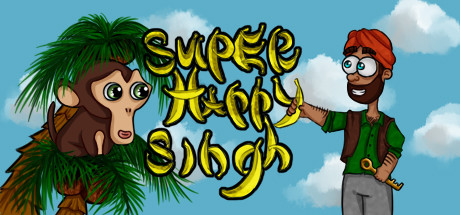 Super Happy Singh
Details
Store Page:
[[Please login to see this link.]]
Genre(s):
Action, Adventure, Casual
Developer:
Shrimasis Rout
Publisher:
Seed Games LLP
Release Date:
6 Oct, 2016
Language(s):
English
Operating system(s):
Features
Single-player
Full controller support
Steam Trading Cards
About The Game
You are in a jungle, your way is locked, you started searching the key, you finally find the key but can't return to the locked area since you forgot the way!! Yes this is because you are in a 3d Maze. Welcome to the world of Super Happy Singh, where you will be playing as Happy Singh, a cute Punjabi guy who loves to run and jump. His truck is broken in the middle of the Jungle. A jungle where angry monkeys are waiting to beat you up, and deadly cacti that can send you spinning.
Super Happy Singh will appeal those gamers who desired to play something like Mario on PC. Each level of Super Happy Singh is a 3d maze with locked areas. You win the game when you finally unlock the Gold lock. But the keys are hidden deep inside the Jungle protected by monkeys. Run as fast as you can, Jump over the obstacles, find the keys and beat the Game.
System Requirements
Minimum:
OS:

Windows XP SP3


Processor:

Pentium Dual Core


Memory:

1 GB RAM


Graphics:

HD4400


Storage:

400 MB available space
Latest version:
[[Please login to see this link.]]