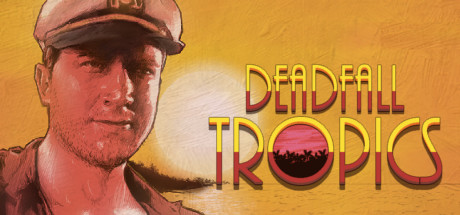 Deadfall Tropics
Details
Store Page:
[[Please login to see this link.]]
Genre(s):
Action, Indie
Developer:
Studio Jimothy
Publisher:
Studio Jimothy
Release Date:
10 May, 2018
Language(s):
English
Operating system(s):
Features
Single-player
Full controller support
About The Game
1941. Europe is at war! On the mysterious Isla Demoníaca, a haven for scoundrels and miscreants; roguish smuggler Hank Hudson is now a marked man. His only hope of escape; the island's newest arrival Doctor Lydia Lang, come to find an ancient artifact that may turn the tide against the Nazis! Seeking safe passage through the island, Lang hires Hudson as her guide.
Play as Hudson in this 2D action platformer as he defies death at every turn to help Dr. Lang in her quest and find his own way off the island. With no holds barred difficulty in the spirit of classics such as Contra and Ghouls and Ghosts, get ready to find out how strong your controller really is…
Just like Grandpa used to play...
Classic 16 bit graphics.

Action platforming with a narrative focus.

Complete stages to unlock new areas of the island.

Old school difficulty where you will escape each encounter only by the skin of your teeth.

Find treasures to expand the museum exhibition and unlock a new mode and alternate endings.
System Requirements
Minimum:
OS:

Windows XP SP2


Processor:

Intel Core 2 Duo 2.1 ghz or equivalent


Memory:

2 GB RAM


Graphics:

2nd Generation Intel Core HD Graphics (2000/3000), 256MB


DirectX:

Version 9.0


Storage:

100 MB available space


Sound Card:

Yes
---
Nothing to do with Deadfall Adventures - shame, I hoped...