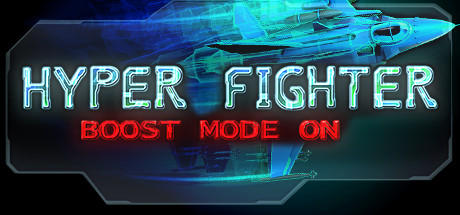 HyperFighter Boost Mode ON
Details
Store Page:
[[Please login to see this link.]]
Genre(s):
Action
Developer:
Boosted Games
Publisher:
Boosted Games
Release Date:
May 2018
Language(s):
English
*
*
languages with full audio support
Operating system(s):
Features
Single-player
Steam Achievements
Full controller support
Steam Cloud
About The Game
HyperFighter is a vibrant shooter where the player can boost around to fight bosses with all means. Environments are interesting and unique, gameplay can take place in completely contrasting elements. The bosses for each level offer different challenges and require different strategies.
The player is equiped with a limited booster function which will help hugely when fighting one of the many bosses in the game. Boost around in an agressive manner or use it as a defensive mechanism.
There are 3 planes to buy from, each plane in the game has upgrades. Completing levels will grant you tokens for which it is down to the player to spend on upgrades, a new plane or any of the eight special weapons for the next fight.
The 3 difficulties will provide different game experiences. The higher difficulties present a new look to the game and include more and more challenges to bosses and levels.
Special weapons can be bought and each plane has a unique setup allowing you to explore and use against difficult bosses.
System Requirements
Minimum:
OS:

windows 7


Processor:

i5


Memory:

4 GB RAM


Graphics:

nvidia gtx 6 series


Storage:

966 MB available space