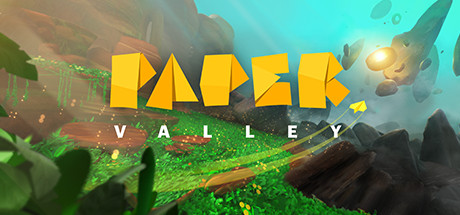 Paper Valley
Details
Store Page:
[[Please login to see this link.]]
Genre(s):
Adventure, Casual, Indie
Developer:
Vitei Backroom Inc
Publisher:
Vitei Backroom Inc
Release Date:
6 Jun, 2018
Language(s):
English, Japanese, Simplified Chinese, Traditional Chinese, French, Italian, German, Spanish, Korean, Portuguese-Brazil, Russian
Operating system(s):
Features
Single-player
About The Game
Discover the secrets of an ancient decaying world as you bring it back to life with each flick of your wrist. Curve and swoop planes towards targets and accurately angle every throw - each tiny twitch of the wrist can drastically alter your plane's course.
Steer your planes through hoops on the way to targets, curve them into mind-bending teleportation points, and master the art of paper plane throwing in virtual reality. Paper Valley's eight lusciously designed levels will test your skills, ramping up the difficulty as you attempt to unearth the mysterious history of the Paper Valley.
Paper Valley features:
- Gradually increasing levels of difficulty
- A refined, satisfying control mechanic that is easy to pick up yet difficult to master
- No game over - enjoy the challenge at your own pace
- Multiple plane types to choose from
- 8 unique levels to explore
- A captivating backstory subtly hidden within the levels for you to discover and interpret
Winner of the Famitsu Media Highlight Award at BitSummit in Kyoto, Japan 2017.
System Requirements
Minimum:
OS:

Windows 7


Processor:

i5 4590


Memory:

8 GB RAM


Graphics:

GTX 970


DirectX:

Version 11


Storage:

700 MB available space
Recommended:
OS:

Windows 10


Processor:

i7


Memory:

8 GB RAM


Graphics:

GTX 1080


DirectX:

Version 11


Storage:

700 MB available space
I will try to make a thread from Huhuvr links in a PM, or by using hoanns's amazing link guesser from here:
viewtopic.php?f=14&t=86569&hilit=huhuvr
Games get updated sometimes. Search on huhuvr.com and look under the title for latest date.
Download link provided by strollerr:
[[Please login to see this link.]]
Mirror:
[[Please login to see this link.]]