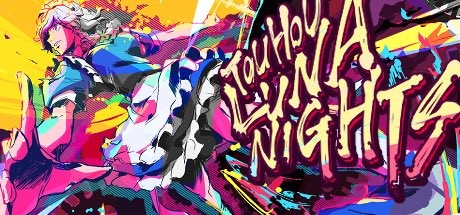 Touhou Luna Nights
Details
Store Page:
[[Please login to see this link.]]
Genre(s):
Action, Adventure, Indie, Early Access
Developer:
Vaka Game Magazine,KUROBON
Publisher:
Vaka Game Magazine,AGM PLAYISM
Release Date:
20 Jul, 2018
Language(s):
English, Simplified Chinese, Japanese, Korean
Operating system(s):
Features
Single-player
Partial Controller Support
About The Game
About this game
Tohou Luna Nights is a 2D search action (Metroidvania) Touhou game.
After creating many action games, this is a new project from Team Ladybug.
Story
"--Now, let's begin my world."
The vampire from the Scarlet Devil Mansion ,"Remilia Scarlet,"
suddenly sends her maid, "Sakuya Izayoi" to a parallel universe
similar to Gensokyo.
A strange world, strange youkai, and unable to use the power to manipulate time.
What is Remilia up to……?
What's special about this game
Graphics that bring the charm of the Tohou world to life
The author's attention to game production that can be found in the details
Gimmick maps that use special abilities like stopping time
Status recovery with grazes
A game that will remind players of the former Castlevania series
A word from the publisher
Team Ladybug began with "Parao Rebirth," continuing with other enjoyable games including
"Resurrection of Beldia" and "Shin Megami Tensei SYNCHRONICITY PROLOGUE."
Since, I have been waiting in anticipation for their next project.
This time, they have created a fan fiction game based off the world-renowned "Touhou series."
From the background to the character's movements and various skills,
one can feel the creator's passion for games and love of the Touhou series.
While it is a 2D search game similar to Castlevania, the game can easily progress without
the insistence of repeat elements or collecting items. This has resulted in a spectacular game
born from the game production skills cultivated by Team Ladybug.
Operation is intiuitive, and you'll never encounter the problem that you'll often see in
Metroidvania games of "I tried a bunch of times because it looked like I could go there, but I actually couldn't."
And I personally want to highlight the beauty of the anime sprite.
You can see the attention to detail the creator put into not only the leading character's movements,
but the effects and enemy characters.
Touhou Lunar Night is not only for Touhou fans but one that can be enjoyed by anyone who loves 2D action games.
System Requirements
Minimum:
OS:

Windows 2000 / XP / Vista / 7 / 8


Processor:

Intel Core2 Duo or higher


Memory:

2 GB RAM


Graphics:

Open GL compliant video card


Storage:

50 MB available space
Recommended:
OS:

Windows 2000 / XP / Vista / 7 / 8


Processor:

Intel Core2 Duo or higher


Memory:

2 GB RAM


Graphics:

Open GL compliant video card


Storage:

2 GB available space
---
A dev team led by the developer of Pharaoh Rebirth is alone a good reason to anticipate this.