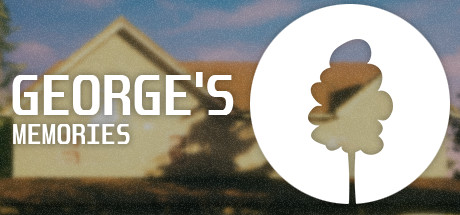 George's Memories EP.1
Details
Store Page:
[[Please login to see this link.]]
Genre(s):
Adventure, Casual, Indie, Simulation
Developer:
Tsurudeira
Publisher:
Tsurudeira
Release Date:
21 Jul, 2018
Language(s):
English, Russian
Operating system(s):
Features
Single-player
Partial Controller Support
About The Game
George's Memories — this episodic game about the memories of George.
Interactive quest from the first person, narrating about the life of George - an ordinary middle-aged man, who can not understand his past. You have go along way with him from his childhood to the present, to plunge into the secrets of the past and learn about what George hides from everyone - even from himself.
This game is a meditative "walking simulator".
A couple of words from us
The emphasis in this game we make on the plot and the visual parts. The gameplay is very simple and meditative.
Game is distributed episodic type. We expect to release two more episodes, or one big one. It can be said that this method was chosen instead of сrowd funding. Thank you for understanding.
System Requirements
Minimum:
OS:

Windos 7


Processor:

Fx-6300, i5-2400


Memory:

4 GB RAM


Graphics:

gtx 660, hd 7870


DirectX:

Version 10


Storage:

3 GB available space


Additional Notes:

Gtx 660 for HD ultra settings
Recommended:
OS:

Windows 10


Processor:

i7-3770, i5-6400


Memory:

8 GB RAM


Graphics:

Gtx 780Ti, Rx 570 4gb


DirectX:

Version 11


Storage:

3 GB available space


Additional Notes:

Gtx 780 Ti for FHD high settings, for 2K Ultra we recommend gtx 980 Ti
SCENE RELEASE:
Georges.Memories.Episode.1-PLAZA