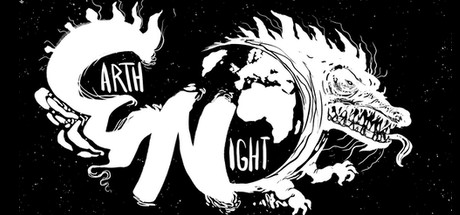 EarthNight
Details
Store Page:
[[Please login to see this link.]]
Genre(s):
Indie
Developer:
Cleaversoft
Publisher:
Cleaversoft
Release Date:
Early 2019
Language(s):
English
*
*
languages with full audio support
Operating system(s):
Features
Single-player
Steam Achievements
Full controller support
Steam Leaderboards
About The Game
DRAGONS HAVE TAKEN OVER THE EARTH.
It's up to a 14-year-old high-schooler and a freelance photographer to stop them.
EarthNight is a hand-painted runner/platformer that takes place in a dystopian future just after the dragon apocalypse. The game features beautiful graphics by artist Mattahan coupled with a virtually endless variety of hand-designed, procedurally generated levels. We intend to change the way you think about runner games by designing on a much grander scale.
Each run begins in space. The player must traverse six beautifully painted layers of the atmosphere, alternating between skydiving and running on the backs of dragons on the perilous journey down to Earth. Unlike other runner games, there is an end — the planet's surface is the final world: EarthNight. You can learn the basic mechanics in a few minutes, but the game is hard to master. It takes time and dedication to develop the skills to reach EarthNight.
Traverse 6 layers of the atmosphere with unique mechanics, enemies, music and art.
Unlock over 35 power-ups by killing different dragons to help you on your journey to Earth.
Collect over 200 unique scraps, dragon eggs, and dragon pieces to upgrade your power-ups and the water tank on your ship.
Peal back hidden layers to discover all the secrets hidden beneath the surface.
System Requirements
Minimum:
OS:

Windows 10


Memory:

4 GB RAM


Storage:

5 GB available space
Recommended:
OS:

Windows 10


Memory:

8 GB RAM


Storage:

5 GB available space
---
Looks really beautiful but has been in development for quite a lot of time (and still doesn't come out this year),