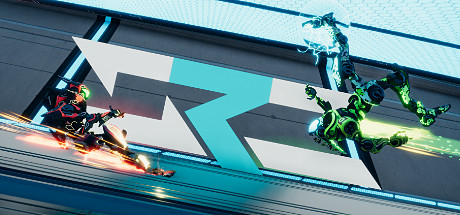 SRC: Sprint Robot Championship
Details
Store Page:
[[Please login to see this link.]]
Genre(s):
Action, Indie, Racing, Sports
Developer:
RageQuit Studios
Publisher:
RageQuit Studios
Release Date:
Q1 2019
Language(s):
English
*
*
languages with full audio support
Operating system(s):
Features
Single-player
Multi-player
Online Multi-Player
Partial Controller Support
About The Game
SRC: Sprint Robot Championship
First Person - SpeedRunning
Amplified First Person Control - Experience First Person Racing like never before; Sprint, Slide, Dash and Wall-run through levels. With no speed cap SRC holds nothing back in providing the ultimate sensation of speed and familiar control.
​
Easy To Learn, Challenging To Master - No Meta to learn, No Over-complicated mechanics. SRC keeps simplicity at the core of its gameplay, without holding anything back to restrict High Skill play.
Leaderboard System - Keep tabs on your friends and rivals, download ghosts and set local/regional/world records on every track. Earn rewards for improvement, then showoff with bragging rights.
Competitive Multiplayer - Enter or Host tournaments, or jump straight into Matchmaking to test your skill against others directly. Interact with objects within the environment to throw-off your opponents, track knowledge and practice are key to becoming a true competitive player.
System Requirements
Minimum:
OS:

Windows 7/8/10


Processor:

Core i3 2.4 Ghz


Memory:

4 GB RAM


Graphics:

Intel HD 4000


DirectX:

Version 11


Network:

Broadband Internet connection


Storage:

1 GB available space