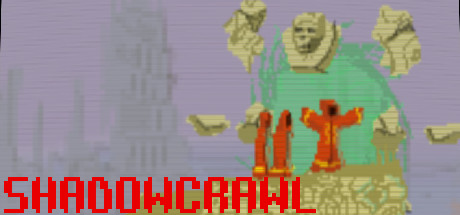 Shadowcrawl
Details
Store Page:
[[Please login to see this link.]]
Genre(s):
Action, Adventure, Indie, RPG, Strategy
Developer:
Wicked Cake Games
Publisher:
Wicked Cake Games
Release Date:
8 Aug, 2018
Language(s):
English
*
*
languages with full audio support
Operating system(s):
Features
Single-player
Partial Controller Support
About The Game
Shadowcrawl is not your standard Roguelike, with quests, cults, factions, multiple endings, unlockable enemies, hidden game modes, secret levels & more! We've taken the classic 80's "Free-Turn" roguelike formula and updated it with modern game design lessons to make it focused on strategy & skill. Use spatial awareness of your environment to manage the massive swarms of enemies that hunt you in the NEXUS and overcome impossible odds.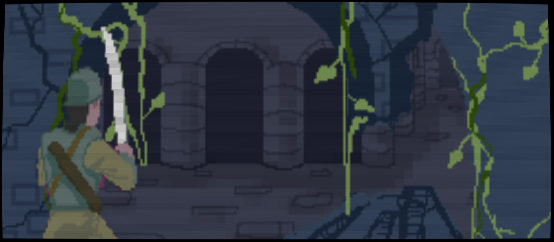 HIGHLY DEVELOPED ROGUELIKE
Fight over 100 different enemy types as you work your way through the dungeon, each with different ranks and roles. Defeat high ranking enemies quickly before they have a chance to mass an army for a counter-attack.
Find secret bosses, rare-spawn monsters & complete quests to permanently add new weapons, enemies, shrines & more to the level generator. Join powerful cults to gain new perks and powers. You can even worship some beings in secret without violating existing pacts, if you don't get caught.
Shadowcrawl is less about luck or collecting loot than it is about strategy. As you accumulate perks and abilities your character will take on traits that let them adapt more effectively to different features of the maze generator, forcing you to think strategically at all times about where you are standing and where you are going.
Most players know many moves ahead of time if they are going to die once they learn how to read the battlefield. You are constantly being swarmed by hundreds, even THOUSANDS of enemies at a time must think on your feet to survive.
DEEP CHARACTER BUILDING
Character experience is maintained between deaths & character builds are deep but easy to make and remake. Besides simply leveling up, your choices, Gods, and allegiances throughout the game will also grant you access to new perks, abilities and more.
Mix & Match Melee, Ranged, and Stealth specializations in various combinations to create builds with unique playstyles. A stealth-oriented mage can get up to 8 stealth-kills in a single attack if played cleverly.
Besides the starting classes you select at character creation, your character class changes dynamically as you help NPC's, acquire unique equipment, and join different factions. You can view the name of your current class on the bottom of the screen, there are hundreds of unique class combinations and even secret class titles that can be accessed.
For example, if you create a Trogloth Knight, help Rsi the Ghost to acquire a Modified Stealth Module, and then start worshipping the Forgotten Lord Hastur while secretly simultaneously worshipping the Dark Lord, and your "Trogloth Knight" will have become a "Hidden Trogloth Plauge Horror" complete with a unique playstyle, perks, and skills.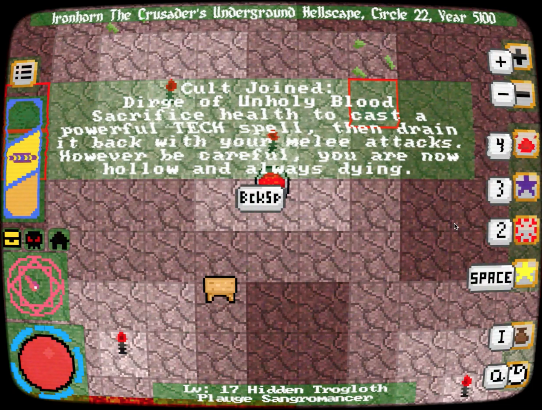 Shadowcrawl will even trick you into certain playstyles based on your choices. As a Demon it is effective to play in an underhanded manner or should you be turned into a mindless monster then your character is forced to berserk or die.
STEALTH
Some perks and classes will grant your character the ability to hide in the shadows. This enhances the lighting effects and makes the player hard to detect or even undetectable in low lighting conditions. Sneak past tough enemies and perform devastating attacks from the shadows. Combine with the Assassin perk for powerful stealth damage bonuses.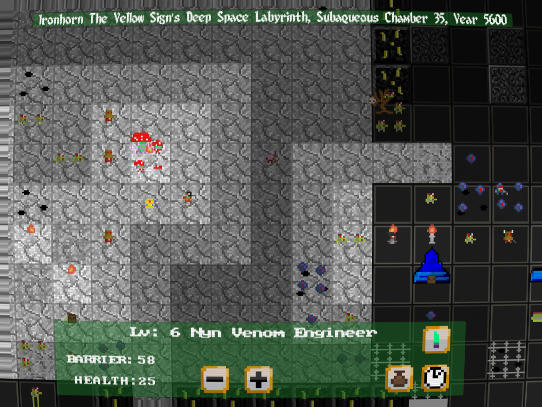 COMPLEX INTERNALLY CONSISTENT OCCULT-PUNK UNIVERSE
Shadowcrawl is a fully actualized universe with consistent internal mechanics that can all be discovered and interacted with. Including the fundamental forces of life and magic, what the NEXUS is, where each NPC came from, how they wound up in the dungeon, and more. Every question in the game can be answered if you look hard enough. Every one of these things can be interacted with. Should the player find and tamper with the God that governs the laws of life and death, then the laws of life and death in the game will change.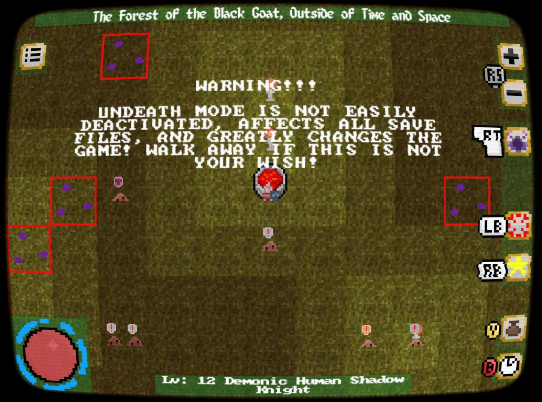 The levels themselves are powered by technology that creates an actual infinite continuum of static game dungeons. These dungeons have been mathematically folded through higher dimensions to create a structure with a hyper-dimensional co-ordinate system...
[[Please login to see this link.]]
other words the NEXUS really is a mathematically 10-dimensional space. It's not just lore, the NEXUS is an actual dungeon multi-verse.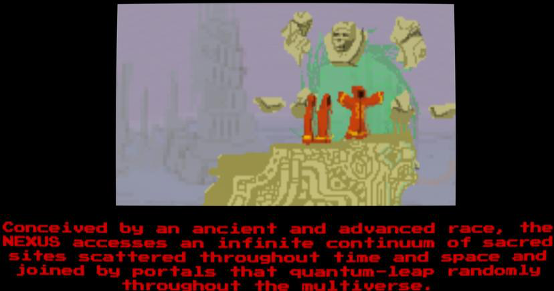 Betraying the game-world mechanics can release terrifying secret enemies into your game. Things like killing the Omnipotent, collapsing dimensions in on themselves, or just generally warping space-time will unleash the deadly "Glitch" enemies into your game.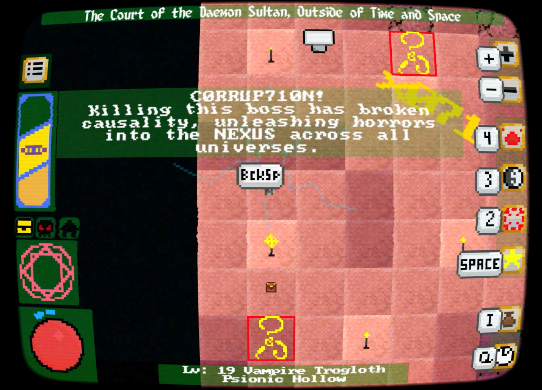 Unlike normal enemies, the "Glitches" can jump between your save files and show up in any universe for any character.
However they can be stopped. Killing "Glitches" you have freed will kill them for good, until you unleash some more.
System Requirements
Minimum:
OS:

Windows 8


Memory:

512 MB RAM


Graphics:

On Board


Storage:

100 MB available space
Recommended:
OS:

Windows 8


Memory:

512 MB RAM


Graphics:

On Board


Storage:

100 MB available space