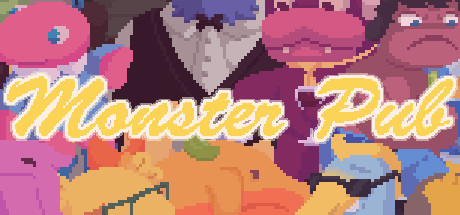 Monster Pub
Details
Store Page:
[[Please login to see this link.]]
Genre(s):
Casual, Indie
Developer:
Alex Ilitchev
Publisher:
Alex Ilitchev
Release Date:
3 Sep, 2018
Language(s):
English
Operating system(s):
Features
Single-player
About The Game
Monster Pub is a casual narrative game about finding friends in a new town.
Play as monster-you and meet the barflies at the local public house!
Bond through the power of conversation! Play card games! Be a good friend, or kind of a crummy friend!
FEATURES:
Monsters!

Remember "Egyptian Rat Screw" from summer camp? It's in here!

Remember "Solitaire" from "Solitaire"? It's not on here, but a

kind

of solitaire is!

Realistic simulations of human (?!) interaction!

Secrets?! Perhaps!
System Requirements
Minimum:
OS:

Windows Vista


Memory:

2 GB RAM


Graphics:

128 MB


Storage:

150 MB available space
[youtube]https://www.youtube.com/watch?v=Z87Q1iBwxJQ&t=7s[/youtube]