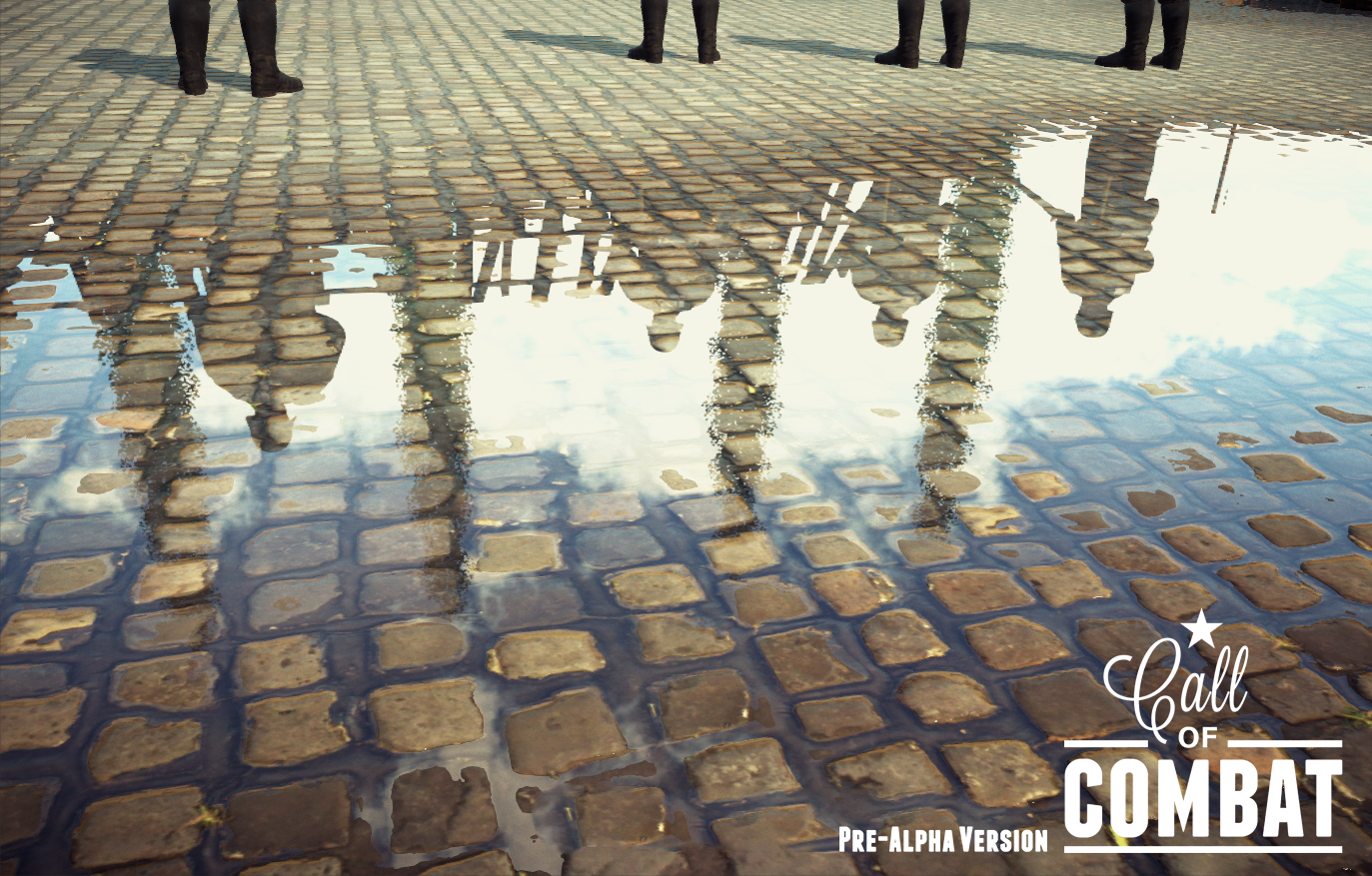 Call of Combat is a multiplayer real-time strategy game, where forming well thought-out battle plans and carrying them out cooperatively are the keys to success. Each player commands a squad of 4 soldiers through the typical battlefields of WW2. Players can play against each other in a 1 vs 1 battle, or team up with others to fight battles on an epic scale. In such larger battles, the highest ranking player of each side has the role of coordinating the team's actions through a special leader interface which also serves as a tactical overview of the situation. It is through the team leader's strategic guidance that players can achieve victory!
Call of Combat will release a Kickstarter campaign in Q1 2015. A demo specially for the Kickstarter campaign will be released on:
[[Please login to see this link.]]
Call of Combat has the following key features:
Real-time strategy game; intense battles where tactical cunning and teamwork are just two of several key skills a player must master in order to be victorious.
Multiplayer game; team up with other players and form effective chains of command where the leader coordinates the team's overall strategy.
Squad-based tactics: assemble a squad of up to 4 soldiers, take command of them in thrilling close quarter combat, and bring them home alive.
Fight in typical World War 2 terrain; enter buildings for cover, set up effective ambushes and use the terrain against your opponents.
Clan-based competition: join an active, loyal and competitive community that has been around since the start of Call of Combat over 12 years ago.