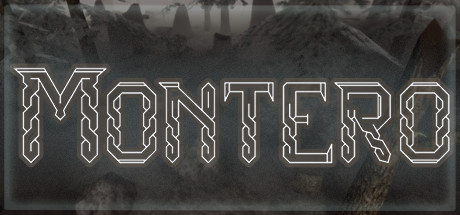 Montero
Details
Store Page:
[[Please login to see this link.]]
Genre(s):
Adventure, Indie, RPG
Developer:
Reb_Orn
Publisher:
Reb_Orn
Release Date:
15 May, 2018
Language(s):
English
Operating system(s):
Features
Single-player
About The Game
General description:
Montero is a fantasy mystery with RPG elements. Every game session is a story of a random monster hunter, a dwarf belonging to a special class of fighters trained to deal with rare and dangerous enemies. Going on a quest (that usually takes you from half to one and a half hours), the player will have to protect dwarf settlers living in a randomly generated village from an unknown enemy.
History:
The principal feature of a developing kingdom is its growing territory. The new lands are wild, and many dangers await brave colonists who dare to settle there. The new settlements need to be protected, but it would be too costly to send troops to the borders every time a problem arises. This is why the kingdom needs Monteros, monster hunters who do not possess superpowers or artifacts, but rely on constant training, intellect, and knowledge of their enemies.

Gameplay:
Every Montero starts the game already as a skilled tracker, craftsman, fighter, and hunter. The character does not level up any skills during a game session. The success of the mission depends on the player's choice of the gear and their knowledge of the world that will grow from game to game.
To defeat the final boss of the location, you will first have to find out who it is. In order to do that, your character will collect evidence (bits of fur and armor), talk to the locals, and even exhume bodies to examine the wounds. You will have to build barricades, set traps, make gear to prepare for the fight. This requires resources which you will find in the area or among the locals' possessions. You will also have to help the settlers to recover from wounds, poisons, and illnesses. If there are no settlers left in the village, your mission is considered a failure.

The final boss is not your only enemy. The newly settled territory is full of wild animals, robbers, poisonous mushrooms and insects. Monteros feel cold and hunger, suffer from poisoning, bleeding wounds, injuries and stress. The game will create a unique location for each session, so that every new mission is different from the previous ones. A successful mission adds objects to your collection of gear that will always be available for future missions. Succeeding, however, will not be easy, since you will have to adapt to the conditions, manage your resources wisely, learn to navigate the terrain, and be quick to employ your combat skills in a fight.
All in all,
Montero is mostly about the advancement of the player
, not the character.
System Requirements
Minimum:
OS:

XP or newer / 64


Processor:

2 cores 2.40 GHz


Memory:

2000 MB RAM


Graphics:

NVidia GTX 750 Ti or equivalent


Storage:

250 MB available space
Recommended:
OS:

XP or newer / 64


Processor:

2 cores 3.40 GHz


Memory:

4000 MB RAM


Graphics:

NVidia GTX 750 Ti or equivalent


Storage:

250 MB available space
Release(s)
Montero.RiP-DARKSiDERS
_________________
Windows 10 64bits
,
i7-6800k
,
GeForce GTX 980 TI
,
16GB RAM DDR4
SSD Kingston 120GB
,
SSD Samsung 850 EVO 500GB
,
HDD Hitachi 1To + 3 others HDDs Seagate
----------
You got issue(s) downloading files from Baidu ? Follow this
tutorial
.