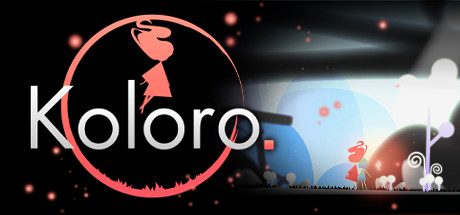 Koloro
Details
Store Page:
[[Please login to see this link.]]
Genre(s):
Indie
Developer:
Sköll Studio
Publisher:
Sköll Studio
Release Date:
18 May, 2018
Language(s):
English, French, German, Spanish, Simplified Chinese, Russian
Operating system(s):
Features
Single-player
Multi-player
Local Multi-Player
Co-op
Local Co-op
Shared/Split Screen
Steam Achievements
Steam Trading Cards
Partial Controller Support
Steam Cloud
About The Game
Koloro is a contemplative puzzle/platform game with a unique and
dynamique one-button gameplay
, lovable characters, all in a dreamlike world with striking art style, and accompanied by a captivating soundtrack. Become Kora, the little girl with pink hair, and surpass her fears and anxieties to find her little sister Lora in a world where dreams and nightmares are one! Jump and avoid the obstacles and hordes of shadows monsters led by the very naughty Bad come straight from the deepest fears of Kora!

Will you be able to face the hostile world of nightmares with a single button ?!
Koloro offers an extremely minimalist and out of the ordinary gameplay. Indeed, what makes the game unique is that you will have to solve wacky puzzles and face hordes of enemies and huge bosses only with the ability to jump and jump against the walls. Once transformed into a square, Kora will slide along the floor so be attentive and think carefully because each of your jumps will be essential!

Go on your own to find Kora's sister or, face the dangers and solve the puzzles in a parallel story in which two players can play Kora and her sister in a cooperative shared screen mode.

Once the main adventure is over, the real nightmare begins! Will you have the courage to measure yourself to the hard mode and to do better than the time challenges in each level?
● A detailed and contrasted art direction in a dreamlike world
● Explore sumptuous, detailed and living sceneries rocked with an awesome soundtrack made for the game and a rich and engaging soundscape
● Discover a unique, elaborated, easy-to-learn and intuitive gameplay
● Find the courage overcome more than 300 levels with lot of game mechanics that require dexterity and reflection
● Live an intriguing adventure with lovable characters around the imagination, friendship and love
● Enraged fights against huge bosses
● Find all hidden bonuses scattered across multiple levels of the game
● Co-op: Invite a friend and live together a side adventure on a shared screen cooperativ mode with more than 50 levels made only for that game mode
● Surpass yourself in the hard mode unlocked at the end of the game
● Time trial challenges await you in the 300 levels of the game
System Requirements
Minimum:
OS:

Windows XP SP2+


Processor:

Intel(R) Core(TM)2 Quad CPU Q6600 @ 2.40GHz (4 CPUs), ~2.4GHz


Memory:

1 GB RAM


Graphics:

NVIDIA GeForce 310


DirectX:

Version 9.0


Storage:

1140 GB available space
Recommended:
OS:

Windows 10 Pro 64-bit


Processor:

Intel(R) Core(TM) i5-3450 CPU @ 3.10GHz (4 CPUs), ~3.1GHz


Memory:

2 GB RAM


Graphics:

NVIDIA GeForce GTX 970


DirectX:

Version 12


Storage:

1140 GB available space
Release(s)
Koloro-PLAZA
Koloro.X64.RIP-SiMPLEX
Koloro.X86.RIP-SiMPLEX
Koloro.Update.v20180524-PLAZA
_________________
Windows 10 64bits
,
i7-6800k
,
GeForce GTX 980 TI
,
16GB RAM DDR4
SSD Kingston 120GB
,
SSD Samsung 850 EVO 500GB
,
HDD Hitachi 1To + 3 others HDDs Seagate
----------
You got issue(s) downloading files from Baidu ? Follow this
tutorial
.