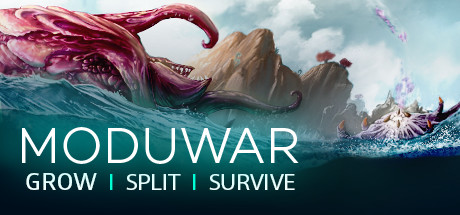 Moduwar
Details
Store Page:
[[Please login to see this link.]]
Genre(s):
Indie, Strategy, Early Access
Developer:
Biohex Games
Publisher:
Biohex Games
Release Date:
Winter 2019
Language(s):
English
*
, Spanish
*
languages with full audio support
Operating system(s):
Features
Single-player
Multi-player
About The Game
Moduwar - The Modular RTS
is a unique take on Real-Time Strategy.
Take control of a
Modu
- an alien creature with an ability to grow different organs, split and re-attach them, depending on your personal playstyle.
The
Modu
are native to the planet Arkadia - an untamed paradise. They lived on Arkadia peacefully for millenia, changing and adapting their modular bodies to accommodate their every need.
Their peaceful existence was interrupted when invaders came - two warring races, fighting in a war started in a different galaxy.
Both races enslaved the
Modu
, and weaponized their miraculous adaptability.
You will take the role of a
Modu
serving the
ERE - Earth Repatriation Expedition
. You will be exploited by humanity to fight their monstrous enemy.
Will you free yourself from the shackles of the ERE, or will you accept the lesser evil in a war that might determine the fate of all life in the universe?
Features
Customizable Units: Grow your Modu, a base-unit that can split and reassemble, depending on your strategic needs and personal preferences.

Explore Arkadia, a magnificent planet full of alien flora and fauna.

Learn more about the Modu in a

Single-Player

story driven campaign, or play against your friends in

Multiplayer

mode.

Grow weaponized organs or biological power-ups, to unlock dozens of unique combinations.
System Requirements
Minimum:
OS:

Windows 7, 8/8.1, 10


Processor:

2.0 Ghz


Memory:

2 GB RAM


Graphics:

2 GB Graphics Card - No Onboard Intel HD


DirectX:

Version 9.0


Network:

Broadband Internet connection


Storage:

800 MB available space